Making your way in life isn't always easy. I love the life I've built here in San Diego, but I didn't always have what I do now. I grew up on forty acres of farmland in Rossville, Kansas. My family mostly grew corn and soybeans; and there were always horses, mules, and no shortage of dogs around. We dealt with blazing heat, frigid cold, and the occasional passing tornado. Life moved at a different pace there, and while it was full of great people, it wasn't a place I planned to be forever.

I always wanted to live somewhere coastal, and San Diego was my top choice. You can find anything you want within a few hours of the city: beaches and mountains, snow and desert, Mexico and Las Vegas—nothing is out of reach.

So at age twenty-two, I packed up and made the move. I had a job lined up with Best Buy and a place to live with my name on it. It was a huge moment in my life, but I had the worst timing was possible. It was 2008, and the economy was in a downward spiral. My job opportunity fell through, my supposed new home had been rented to someone else, and all of a sudden I found myself homeless and unemployed in a strange city.

I was lucky to be able to stay with some friends while I found my feet, and I had to survive by working two part-time jobs for several months. Finally, thanks to my experience working in a bank back in Kansas, I landed a full-time position with Chase as a personal banker. Over the next four years, though, I started to become discontent. Between the rigid schedule and the demanding corporate culture, I just wasn't happy.

At that time, both my parents were battling cancer, so I took a few weeks off and made a trip back home to be with them. I had a lot of time on the road to think about my life, and I decided that I didn't want to be stuck in a job I was unhappy with anymore. What I really needed was a career where I could thrive and make an income while helping others.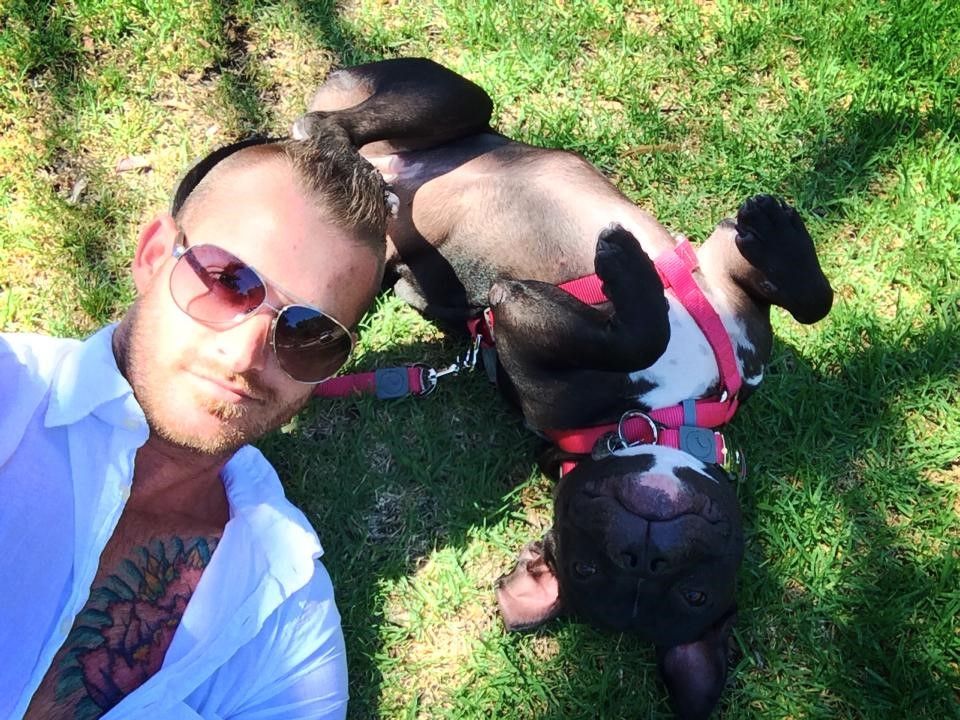 I found my answer in real estate. I had a longstanding interest in architecture, so houses already held my attention, and helping others find their perfect home was exactly the kind of positive effect I wanted to have. I'm even able to donate a portion of every commission to a number of non-profits where I volunteer my time, including The Center and the San Diego Humane Society.

Though my life is primarily work, I love to travel when I get the chance—especially road trips. Otherwise, I just try to enjoy the great things about San Diego, like the beach, the parks, going out for tacos with friends, or spending time at home with my partner. Our rescue dog, Kora (forty pounds of mostly cute laziness) is a huge part of my life, and goes to work with me pretty much every day. You can look forward to meeting her if you're ever in need of my help!

I would like nothing more than to lend my knowledge and experience toward helping you with your real estate endeavors, but I don't expect your business simply because of our relationship—I only ask that you take the time to interview me and see if I might be the best agent for you.

Buying or selling real estate is often an enormously important transaction, and the representation you receive from your agent can have significant impact on your results. I realize that you have many options when choosing a real estate agent, and I encourage you to speak to several different agents. If you decide to work with someone else, I won't be offended: I want you to pick the agent that's the right fit for your particular needs. If that person ends up being me, I promise to work diligently to exceed your expectations.

Thank you for taking the time to learn about me. When you or someone you know is in need of a real estate agent, I hope you give me the opportunity to demonstrate my services and interview for the job.