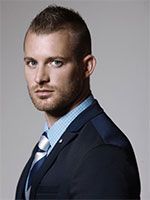 Hailing from the Midwest, Ryan brings traditional values and a deep commitment to client service. He began his career in the private banking industry, partnering with high-end clients and their families for their investment and lending needs—quickly earning their trust in his expert personalized advice that would best suit their financial goals. Calling San Diego home since 2008, Ryan has extensive knowledge of the San Diego market and leverages the business relationships he built from his many successful years in the banking sector. An experienced active listener that he uses to deliver actionable insights, Ryan has been helping clients make the biggest-purchase-of-their-lives for years from the lending side, and utilizes those skills to smoothly guide his clients through the home-buying process.

With a charismatic charm that he matches with sincerity and a true Midwest work ethic, Ryan has the experience to serve your real estate needs. In addition to spending time with his best sidekick, his dog Kora, he actively donates his time and resources to the health and wellbeing of the San Diego community via his work on various charities and foundations, including Aids Walk, Eddie Conlon Youth Fund and MARYAH – the Metro Area Real Estate Professionals for Young Adult Housing to name a few.
TODD ARMSTRONG
CA BRE #01256537
Todd Armstrong understands luxury real estate in southern California. From tranquil, private estates along the majestic Pacific coast to historic manors in any of San Diego's most prestigious neighborhoods, Todd is ready to help you find your dream home. Located in San Diego's Mission Hills, his team specializes in family residences, condos, and estates as well as the particular selection of modern homes throughout the San Diego's most desirable neighborhoods.
​
No matter your needs, goals, and lifestyle, you can rely on a professional partner to walk with you every step of the way. Todd's clients include some of the biggest names in professional sports and music industry throughout Los Angeles, Beverly Hills, Bel Air, Brentwood and Hollywood Hills. His team pride themselves on understanding the unique expectations each client brings to the table. Todd is a seasoned expert who embodies integrity, honesty, and discretion in every customer experience.
Todd is proud to be part of the Sotheby's family. Launched in 1976, Sotheby's International Realty is a long renowned as a marketer of the world's finest possessions, for their attention to detail, and for their commitment to providing superior personal service. With more than 9,000 associates worldwide, each Realtor who bears the Sotheby's brand is committed to providing a level of service worthy of the Sotheby name.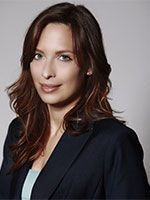 LISA KNIGHT
CA BRE # 01958866
Lisa is originally from Alaska and came to the sunny state of San Diego three years ago in search of some warmth and a wonderful new place to call home. She couldn't be happier with that decision.
She has 2 years combined in the real estate profession and many years in the field of customer service. She has spent a lot of time getting out into the community with her work helping special needs teenagers, it has given her a broad perspective of the San Diego area and a patient understanding and consideration for those in need.

She has a professional and dedicated attitude, but also a personality that allows for fun and a spirit of adventure.

​Lisa feels that though it may sound cliché, she really is invested in helping people to find the home of their dreams- 'Sharing that moment when we have found it, and again when I hand over their keys…it's pretty amazing and makes what I do fulfilling.'

Lisa has a very healthy and active lifestyle, in her off time she enjoys rock climbing, spending time at the beach with friends, exploring California, and jumping out of planes- she is in the process of becoming a licensed skydiver. On rainy days she can be found curled up with a good book.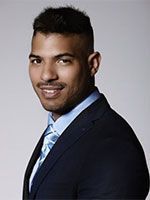 GEOFREY REYNOSO
CA BRE #01966163
Geofrey Reynoso was born in Manhattan, NY and later moved to Miami, FL where he graduated from Florida International University with a Bachelors of Science in Criminal Justice. He always knew he wanted to help people but was unsure how. Quickly after graduation he enlisted in the Navy and served as an Aircrewman where performed mechanical and logistic support. After his military career, he was heavily involved in the purchase and sale of his personal home in San Diego and that's where he fell in love with real estate and decided to make it a career.

His biggest asset is his networking and people skills which makes him a natural in this business. Being from New York, he knew right away he wanted to be with a company that represents luxury, quality and respect so that's why he partnered with the team of Todd Armstrong & Associates & Pacific Sotheby's International Realty.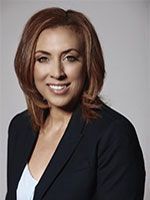 ROXANN PARRA
​Transaction Coordinator