Where are Home Values Headed Over the Next 4 Years?
Everyone who is a homeowner can get a little obsessed about house prices. After all, mortgage payments quickly add up and it is nice to know that your home is worth more than you are currently paying for it!
Despite the fact that the U.S housing market has seen a swing in favor of homeownership, it is also still recovering from the last boom-and-bust cycle. Millennials who are now entering their peak time for property purchases are finding a serious shortage of suitable homes. Nationally there is around 9% less inventory than a year ago, and this has extended to cities not normally associated with housing shortages such as Kansas City and Nashville.
This tight inventory is pushing home values up. In 2015, the average price of a home in the U.S. rose by 5.7% and economists think that rises in the 4-5% range are set to follow year on year in the latter half of the decade.
Here are the home value projections for the twenty biggest metros in the U.S. until 2020.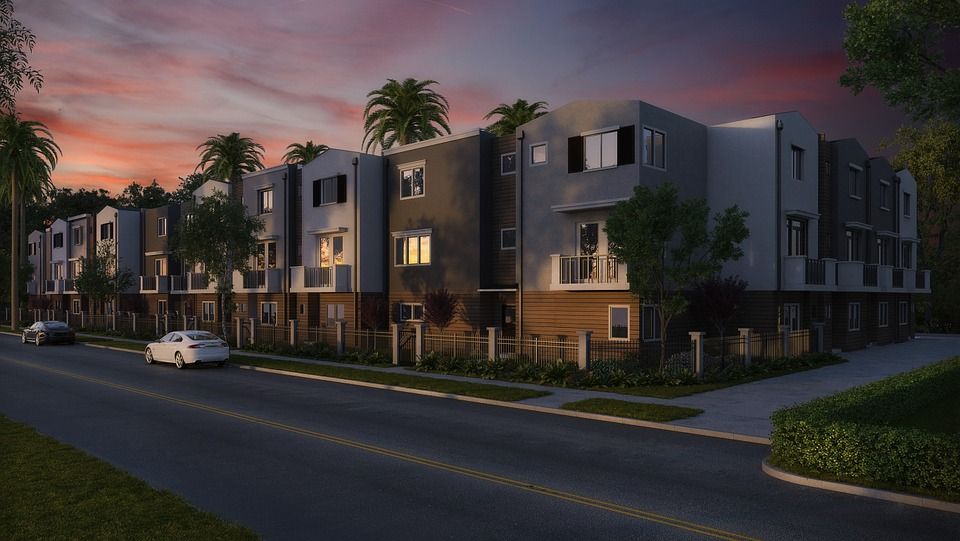 Anaheim
Weaker income growth in the area is making Anaheim's housing market look overpriced at the moment, and as such house prices here are expected to grow more slowly than other south California cities. Despite that, homeowners are predicted to benefit from rises of up to 5% year on year until the end of the decade.
Atlanta
An increase in the number of jobs and homes available are predicted to give Atlanta's housing market a steady boost over the remainder of the decade. Prices could rise as much as 5% during 2016, and between 1-3% every subsequent year until 2020.
Baltimore
Home price growth in Baltimore has recently been in decline, but some analysis suggests that the market is undervalued, with zoning restrictions limiting new construction. Both factors are expected to push prices up steadily over the next few years with increases of between 2% and 6% until 2020.
Chicago
Housing demand is actually currently weaker in Chicago as 2015 saw a decline in the population. Home values are set to reflect this with increases of between 1% and 4% predicted until the end of the decade.
Dallas
Dallas is much less reliant on oil prices than other cities in Texas, and thanks to an influx of jobs in the financial services sector, has seen a serious boom of movement into their economy. However, home values aren't set to go through the roof as there is still plenty of property on the market, and experts predict up to a 3% increase year on year until 2020.
Denver
In the last few years Denver has seen an explosion of employment opportunities, particularly within the energy and aerospace industries. This has pushed demand and prices up pretty high, and there was a 6.7% hike in home values in 2015-2016. However, the current increase in new home construction will help to keep the lid on property prices until the end of the decade.
Houston
Plunging oil prices are largely to blame for the slump in Houston's local economy and it's knock on effect on home values over the next five years. Prices grew less than 1% between 2015-2016 and aren't set to increase at all until the end of the decade.
Long Island
Long Island has been the unfortunate victim of a foreclosure crisis in recent years, and house prices are expected to have their growth stunted during the recovery period. Very little movement over the next few years may give way to increases of up to 3% in 2020.
Los Angeles
Even after a boost of construction projects, demand is still surpassing supply in L.A. and this looks like it will continue to push prices up over the course of the remainder of the decade. Homeowners can expect their property values to increase anywhere between 2% and 6% year on year.
Miami
Despite a 5.6% increase in 2015-15, house prices in Miami are expect to tumble into the red over the next few years, thanks to an overheated market and perpetually shrinking pool of potential buyers. Not the best news for Miami homeowners unfortunately.
Minneapolis – St. Paul
These twinned cities are set to experience a large value during 2016, and steady growth of up to 3% year on year thereafter thanks to higher than average income growth.
New York
Income growth in NYC is slower than average, with is expected to contribute towards sluggish increases in home prices within the city. A 1% or less increase is expected for the next few years, with hope for more significant rises at the end of the decade.
Oakland
A serious surge in house values has been driven by a spike in demand from the influx of tech industry workers, plus a variety of zoning restrictions that are currently limiting the housing supply. Homeowners have enjoyed a 7.7% increase in 2015-2016, and can expect their home values to continue to rise by as much as 5% year on year until 2020.
Phoenix
Another city with a boom in employment opportunities, combined with an increasing retirement-age population, means that Phoenix experienced a 7.5% boost in home values between 2015-16. Good increases of up to 3% year on year are set to follow for the rest of the decade.
Riverside
The local economy in Riverside is very closely linked with housing-related industries such as construction and mortgage lending. As such, growth of house prices in the city are expected to track the nationwide housing market predictions of up to 5% year on year until 2020.
San Diego
A solid growth forecast for 2016 looks likely to continue until 2020 with home value increases of up to 6% expected year on year. This is great news for San Diego homeowners.
Seattle
Home values have finally made it back to almost the same levels as they were before the big crash, and rising incomes, job opportunities and new households are predicted to help ensure great growth in house prices during the latter half of the decade. Homeowners could enjoy increases of up to 6% year on year.
St. Louis
With plenty of land available outside the city limits, there is the opportunity for an increasing number of houses to be built. This is expected to slow growth for the entire St. Louis metro area, with rises not expected to exceed 3% year on year until 2020.
Tampa-St Petersburg
These paired cities have the strongest house price increase prediction for 2016, partly because prices are currently still around 10% below where they should be based on long-term trends. Prices rose by 8.7% during 2015-16 and are set to continue to rise by anything up to another 3% every year until 2020.
Washington D.C.
Home price growth in D.C. has been slowed right down thanks to changes within the federal government employment. Only a 1.6% increase in house prices is expected in 2016, levelling off until 2019/2020 when slightly larger increases have been predicted.